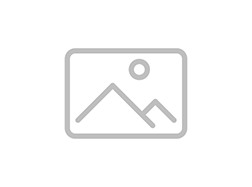 Testo Smart Probes Refrigeration Smart and Wireless Probe Kit
The testo AC/R Smart Probe Set is a combination of four instruments to measure high-side and low-side pressures and temperatures of A/C and refrigeration systems. Configured to be used during commissioning, servicing, PM and troubleshooting A/C and refrigeration systems. This kit can be operated with no tools other than your smart phone to communicate with the instruments.
Users can remotely read the measurements from multiple probes by using the testo Smart Probes App. The kit comes with a handy case at a great value. The testo Smart Probes App is a powerful and easy-to-use tool. It allows you to remotely read measurements from up to six (6) Smart Probes and easily document/report the results. Automatic calculations make it a snap! All measurement data is displayed as instrument readings, tables, or graphs. The measurements can be quickly saved as PDF or Excel files.
Key Features:
Measure high-side & low-side refrigerant pressure & temperatures (simultaneously) of AC/refrigeration systems
Low-loss AC/R system checks. No hoses required!
Complete and compact wireless AC/R test kit
Calculate superheat and subcooling in the Smart Probe App
What's included:
testo Smart Probes AC/R set for servicing, commissioning and error detection on air conditioning and refrigeration systems. Consists of: 2x testo 115i, 2x testo 549i, testo Smart Case (refrigeration), batteries, and certificate of calibration
| BRAND | ORDER NO. | DESCRIPTION | PHOTO | PRICE ? To view pricing, login with your Contractor account. Don't have an account? Call us at 1-800-265-4484. |
| --- | --- | --- | --- | --- |
| Testo | 0516 0240 | Refrigeration Smart Probe Case | | Login |
| Testo | 0560 2115 (REF) | 115i Pipe Clamp Thermometer Smart Probe | | Login |
| Testo | 0560 2549 | 549i Refrigeration Pressure Smart Probe | | Login |
| Testo | 0563 0002 | Refrigeration Smart Probe Set (incl 2X 549i & 2X 115i and case) | | Login |
Same Day Shipping
Place your order by 4pm (EST) and we will ship in-stock items out the same
No Hassle Returns & Warranty
We offer a no hassle, 30 day return policy on all in stock items.
Easy Payment
VISA, MasterCard and COD payment options are available.