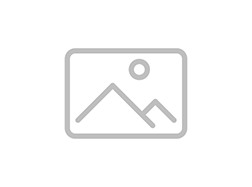 Testo Smart Probes Heating Set - Smart and Wireless Probe Kit
The testo Hydronic Heating System Smart Probe Set contains three instruments designed for use on a hydronic heating system to determine gas flow and static pressure, measure temperature of radiators with an IR probe, and to measure pressure leak-down tests in piping systems.
Key Features:
Measures manifold gas pressure, pressure drop, air flow, (with optional pitot tube), pipe and radiator temperatures
Perform timed pressure leak-down tests on pipe systems
Measures temperature of pipes in heating and cooling systems with accurate and stable NTC temperature sensor
Photograph objects with smart device, capturing measurement marker and temperature values for reference and reporting (805i)
What's included:
testo Smart Probes – hydronic heating set for pressure and temperature measurement on heating systems. Consists of: testo 115i, testo 510i incl. hose set (Ø 0.15 in and 0.2 in) with adapter, testo 805i, testo Smart Case (heating), batteries, and certificate of calibration
| BRAND | ORDER NO. | DESCRIPTION | PHOTO | PRICE ? To view pricing, login with your Contractor account. Don't have an account? Call us at 1-800-265-4484. |
| --- | --- | --- | --- | --- |
| Testo | 0516 0270 | Heating Smart Probes - Case | | Login |
| Testo | 0560 1510 | Heating Smart Probes - 510i Differential Pressure Smart Probe | | Login |
| Testo | 0560 1805 | Heating Smart Probes - 805i IR Thermometer Smart Probe | | Login |
Same Day Shipping
Place your order by 4pm (EST) and we will ship in-stock items out the same
No Hassle Returns & Warranty
We offer a no hassle, 30 day return policy on all in stock items.
Easy Payment
VISA, MasterCard and COD payment options are available.