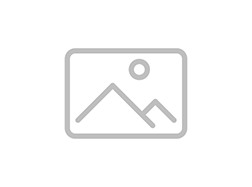 Testo Smart Probes VAC set Wireless Probe Kit
The testo VAC Smart Probe Set provides a combination of four Smart Probe instruments used with your Smart Device needed to test and balance a multi-outlet ventilation system. Two types of anemometers give you the capacity to measure in-duct air flow and the flow from each vent. Using an IR temperature probe for surface
temperatures will show you motor and electrical equipment conditions and an easy check of each outlet. The thermohygrometer will provide an assessment of the humidity and dewpoint concerns throughout the system.
Key Features:
Measures air velocity, temperature, relative humidity, wet bulb / dew point, and calculate volume flow
Kit includes instruments to measure, balance, troubleshoot, and optimize ventilation systems performance
RH & air flow measurements in-duct and at registers viewed simultaneously in the testo Smart Probes App (605i, 405i, 410i)
App calculates system enthalpy with air flow & RH probes; App allows you to photograph objects with smart device, capturing measurement marker and temperature values for reference and reporting (805i)
The testo Smart Probes App is a powerful and easy-to-use tool. It allows you to remotely read measurements from up to six (6) Smart Probes and easily document/report the results. Automatic calculations make it a snap! All measurement data is displayed as instrument readings, tables, or graphs. The measurements can be quickly saved as PDF or Excel files.
| BRAND | ORDER NO. | DESCRIPTION | PHOTO | PRICE ? To view pricing, login with your Contractor account. Don't have an account? Call us at 1-800-265-4484. |
| --- | --- | --- | --- | --- |
| Testo | 0516 0260 | VAC Smart Probe Case | | Login |
| Testo | 0560 1405 | 405i Hot Wire Anemometer Smart Probe | | Login |
| Testo | 0560 1410 | 410i Vane Anemometer Smart Probe | | Login |
| Testo | 0560 1805 (REF) | 805i IR Thermometer Smart Probe | | Login |
| Testo | 0560 2605 | 605i Humidity Smart Probe | | Login |
Same Day Shipping
Place your order by 4pm (EST) and we will ship in-stock items out the same
No Hassle Returns & Warranty
We offer a no hassle, 30 day return policy on all in stock items.
Easy Payment
VISA, MasterCard and COD payment options are available.