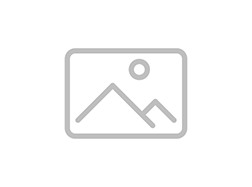 Testo 552 Digital Vacuum/Micron Gauge with Bluetooth
Precise deep vacuum measurements, measuring down to single digit resolutions, are done with Pirani sensors. The testo 552 has real time calculations for the saturation temperature of water, which determines the proper micron/temperature levels at which moisture is removed from the system. These internal calculations inform you when/if the pressure is low enough to meet your evacuation target. This saves time and provides you with the assurance that the system is now free from moisture and contaminants. User defined alarm points alert you when target values are reached.
The new testo 552 with Bluetooth links to your smart phone or device. The testo 552 uses the free testo SMART Probes App which is a powerful and easy-to-use tool. It allows you to remotely read measurements of 1 to 6 Smart Probes including the testo 552. You can easily document / report the results.
Key Features:
Precise and reliable vacuum measurements, 1 micron resolution
Displays the saturation temperature of H20 to ensure full and proper evacuation
Illuminated, backlit display with visual alarm for evacuation pressure
Wireless Bluetooth communication to smart phone or tablet provides powerful analysis and reporting to display data, create reports, and send via email or SMS
| BRAND | ORDER NO. | DESCRIPTION | PHOTO | PRICE ? To view pricing, login with your Contractor account. Don't have an account? Call us at 1-800-265-4484. |
| --- | --- | --- | --- | --- |
| Testo | 0560 5522 | 552 Vacuum Instrument | | Login |
Same Day Shipping
Place your order by 4pm (EST) and we will ship in-stock items out the same
No Hassle Returns & Warranty
We offer a no hassle, 30 day return policy on all in stock items.
Easy Payment
VISA, MasterCard and COD payment options are available.