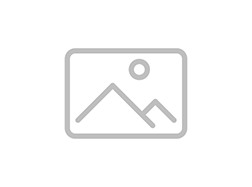 Spaceray LTU Industrial Infrared Tube Heaters
This line of 21 unitized, low intensity u-tube heaters ranges in capacity from 40,000 to 250,000 Btu/hr and in total heater length of 17' to 27.5', providing optimum flexibility to meet exact industrial or commercial building heating requirements. The u-tube configuration of these heaters offers a large radiating surface for more uniform heat distribution at the floor level. These models are especially suited for lower mounting heights and may be mounted horizontally or up to an angle of 45°. In addition, the self-contained draft inducer can be rotated up to 90°, adding to the installation flexibility. See specifications sheet and SKU list for more information or contact us today.
Same Day Shipping
Place your order by 4pm (EST) and we will ship in-stock items out the same
No Hassle Returns & Warranty
We offer a no hassle, 30 day return policy on all in stock items.
Easy Payment
VISA, MasterCard and COD payment options are available.