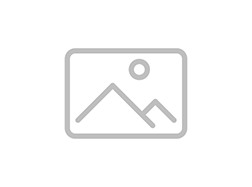 Spaceray ETS/ETU Industrial Infrared Tube Heaters
These series, with more than 80 different configurations and in capacities from 40,000 to 250,000 Btu/hr, offer optimum flexibility in custom designing an infrared heating system. The ETS series is available in multiple configurations (straight, L, Z, and expanded U-shape) with lengths from 15' to 80' long. For added versatility, 90° elbows, corner reflectors, and side reflectors are available for close area mounting near walls, doors, and corners. The ETU series is available in seven different configurations and provides more uniform radiant heat energy distribution. The ETU series is ideal for high heat loss areas and spot heating. See specifications sheet and SKU list for more information or contact us today.
Same Day Shipping
Place your order by 4pm (EST) and we will ship in-stock items out the same
No Hassle Returns & Warranty
We offer a no hassle, 30 day return policy on all in stock items.
Easy Payment
VISA, MasterCard and COD payment options are available.