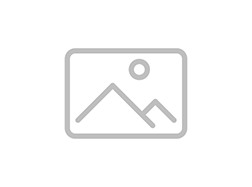 Electrostatic Air Filters for Bard Heat Pump
An electrostatic filter is an effective and economical alternative to electronic air cleaners. These fit into the existing framework of Water-to-Air Geothermal Heat Pumps. The filter does so by generating its own static charge. They are easy to install with no wiring, duct or sheet metal work required. They are also a permanent, washable alternative that appeal to cost conscious and environmentally minded customers. All filters are Merv 13 and come with a standard steel frame.
| BRAND | ORDER NO. | DESCRIPTION | PHOTO | PRICE ? To view pricing, login with your Contractor account. Don't have an account? Call us at 1-800-265-4484. |
| --- | --- | --- | --- | --- |
| Bard | EFLARGE | Electrostatic Air Filter for Bard GV51 to GV71 Units - 32"x25"x2" | | Login |
| Bard | EFSMALL | Electrostatic Air Filter for Bard GV27 & GV38 Units - 20"x25"x2" | | Login |
Same Day Shipping
Place your order by 4pm (EST) and we will ship in-stock items out the same
No Hassle Returns & Warranty
We offer a no hassle, 30 day return policy on all in stock items.
Easy Payment
VISA, MasterCard and COD payment options are available.