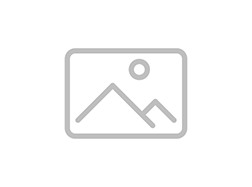 Taco Electronic Water Feeders
The Taco Electric Water Feeder works in conjunction with the Low Water Cutoff to maintain safe water content in the boiler. Fully selectable operating characteristics allows the installer to choose the appropriate number of gallons to be fed, any delays before feeding, hold after water OK, and monitoring of excessive feeding. TheTaco EWF prevents the damaging effects or potential flooding caused by supplying excessive make-up water and features a unique internal flood lockout reset button which eliminates having to remove power to reset the control. All operations are externally indicated by a multi colored light.
The Electric Water Feeder (EWF) monitors the output from a Low Water Cutoff (LWCO). When the LWCO detects a low water condition, it signals the EWF, which initiates a water-feed cycle.
Since the EWF is fully programmable, it can feed as long as the Low Water Cutoff detects a low water condition (LWCO Mode) or feed a pre-determined amount. In addition, the EWF allows the user to set Delays Before Feeding (DBF), or Hold After Water OK (HAW) once the low water
cutoff signals water level is restored. The EWF also includes a patent pending programmable excess feed indicator. Once the EWF has fed more then the programmed number of gallons into the boiler over the past 30 days, an external LED blinks. This will help identify systems that may need
maintenance.
| BRAND | ORDER NO. | DESCRIPTION | PHOTO | PRICE ? To view pricing, login with your Contractor account. Don't have an account? Call us at 1-800-265-4484. |
| --- | --- | --- | --- | --- |
| Taco | EWF024-1 | 24VAC Electronic Water Feeder | | Login |
| Taco | EWF120-1 | 120VAC Electronic Water Feeder | | Login |
Same Day Shipping
Place your order by 4pm (EST) and we will ship in-stock items out the same
No Hassle Returns & Warranty
We offer a no hassle, 30 day return policy on all in stock items.
Easy Payment
VISA, MasterCard and COD payment options are available.