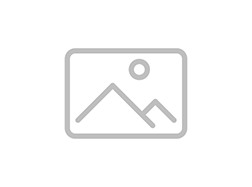 Carlin 1050/1150 FFD Commercial Burner - Range: 6.0 to 19.8 GPH
Carlin 1050FFD - Range:6.0 to 13.2 GPH (Low High Low Step Modulating)
Carlin 1150FFD - Range:11.4 to 19.8 GPH (Low High Low Step Modulating)
The 1050FFD and 1150FFD advanced oil burners feature Carlin's flame-funnel combustion head design. For unmatched fuel/air mixing, smooth light-offs and quiet running. The automatically-closed air damper and low-high-low step modulation (approximately 2:1 turndown) improve efficiency by closer matching of output.
To demand and reduced stand-by losses typically savings of 15-20% in seasonal fuel usage when compared to single-stage flame retention burners. Proven for years in the field and in extensive boiler and furnace testing, these burners will meet your needs for commercial oil-burning applications.
See specifications sheets or SKU list for more information. If you need immediate delivery and stock information, please contact us.
| BRAND | ORDER NO. | DESCRIPTION | PHOTO | PRICE ? To view pricing, login with your Contractor account. Don't have an account? Call us at 1-800-265-4484. |
| --- | --- | --- | --- | --- |
| Carlin | 7311415U43 | 1150FFD Burner - Range: 20.00 - 35.00 GPH | | Login |
| Carlin | 917281833J | 1050FFD Burner - Range: 15.00 - 25.00 GPH | | Login |
Same Day Shipping
Place your order by 4pm (EST) and we will ship in-stock items out the same
No Hassle Returns & Warranty
We offer a no hassle, 30 day return policy on all in stock items.
Easy Payment
VISA, MasterCard and COD payment options are available.