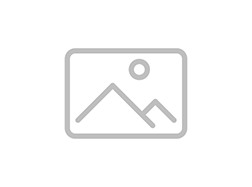 Bacharach PCA3 Commercial/light industrial combustion analyzer
The PCA®3 is the perfect tool for busy technicians and boiler contractors who need to ensure safe operating conditions, determine combustion efficiency and perform emissions testing. Up to 4 sensors can be installed, measuring all gases simultaneously, including NOx (calculated from NO or measured from NO + NO2). Sensors can be added in the field without down time or replaced using B-Smart® pre-calibrated sensors. The PCA®3 calculates values like efficiency, CO2 and CO air-free to help monitor combustion processes effectively and accurately.
The PCA®3 is designed for on-demand or semi-continuous sampling of light industrial, institutional, commercial and residential furnaces, boilers and appliances. It complies with regulations such as U.S. EPA test methods, EN 50379, CTM-030 and state/local protocols including SCAQMD. With sturdy metal gas and draft connectors, rugged construction, simple operation and quick, cost-effective maintenance, the PCA®3 is the workhorse of the industry.
Features:
Measures up to 4 gases simultaneously (minimum O2 and CO), including NOx using NO only or NO + NO2
Exclusive B-Smart® pre-calibrated sensors for easy field replacement or upgrades
3.5 inch color LCD with customizable layout and zoom for viewing the readings you want to see
Ten standard fuels with option to add up to 2 additional fuels to the library
| BRAND | ORDER NO. | DESCRIPTION | PHOTO | PRICE ? To view pricing, login with your Contractor account. Don't have an account? Call us at 1-800-265-4484. |
| --- | --- | --- | --- | --- |
| Bacharach | 0024-8447 | PCA | | Login |
| Bacharach | 0024-8448 | PCA | | Login |
| Bacharach | 0024-8449 | PCA | | Login |
| Bacharach | 0024-8450 | PCA | | Login |
| Bacharach | 0024-8451 | PCA | | Login |
| Bacharach | 0024-8452 | PCA | | Login |
Same Day Shipping
Place your order by 4pm (EST) and we will ship in-stock items out the same
No Hassle Returns & Warranty
We offer a no hassle, 30 day return policy on all in stock items.
Easy Payment
VISA, MasterCard and COD payment options are available.